Date & Time
SATURDAY


September 23, 2017




6:30 pm - 9:30 pm
Location
Location
Address:
174-178 Lygon Street
,
Carlton
,
Victoria
,
3053
,
Australia
FOODSOCIAL MEMBERSHIP PERKS
It's free to join us as FoodSocial Foodie Member or get upgraded to Connoisseur Membership for more perks!
EXCLUSIVE FoodSocial Connoisseur Membership Perks
Save $10 off member ticket
Get $10 OFF event for your first event!
TICKETS INFORMATION
Event Details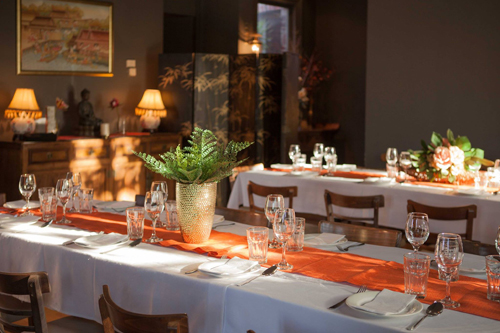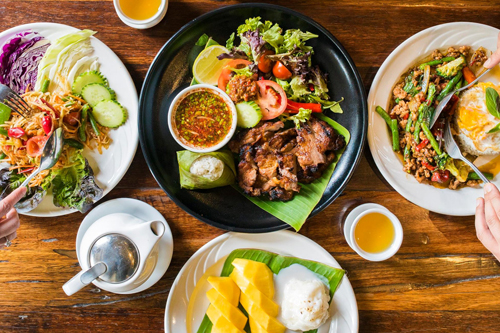 From S for Spain, FoodSocial Global Feast from A-Z continues to letter 'T' for Thailand in collaboration with one of Melbourne's best Thai restaurants - Lemongrass Thai Restaurant. Lemongrass was opened in 1989 with the inspiration and support of our then mentor Acharn (Grandlady) Boonchoo who was regarded as the High Priestess of Royal Cuisine in Bangkok. Join us a for a culinary journey to Thailand in a three-course banquet feast fit for a royal at their private dining room. Enjoy a welcoming sparkling upon arrival as you meet and mingle with fellow food lovers before sitting down for the feast. Learn all about Thai culture and cuisine from owner, Michael, on the night. Don't miss out on a fun Saturday night in an intimate social dining experience with fellow food lovers as we bring Thailand to you!
What You'll Get
A welcoming sparkling upon arrival
Feast on a traditional three-course banquet
Learn all about Thai culture and cuisine from owner, Michael
Participate in fun games with prizes to be won
Meet and mingle with fellow food lovers
HOST
Pheh Sze or more commonly known as PS, is the founder of FoodSocial. She's a part-time 'legal drug-dealer' (aka a pharmacist) but a full-time food lover entrepreneur and a philosopher at heart. When she's not in her white jacket or planning her next culinary journey, she loves to ponder about the meaning of life.